In Coach Evelyne's School, you will find courses and special self-discovery journeys to elevate your vibrations, remember who you are, and connect or reconnect with your intuition!
You will use creativity as a way to move through your challenges, acknowledge and transform limiting patterns and beliefs, and become confident and empowered to lead a heart-centered, love filled-life.
My name is Evelyne Verret, aka "Coach Evelyne", and I am an Intentional Creativity® coach. I am that gentle Guide who will powerfully lead you on the path to transformation with grace, love and ease. I've been told that my "charming" French Canadian accent will reassure you as you plunge head-first into discovering new wonders about yourself.
When you work with me, you will use your :
- Canvas or watercolor paper as an alchemical container... where any emotions, challenges, and beliefs can land safely.
- Paintbrushes, sharpies and pens... to do some excavation.  
- Paint... to allow new perspectives and insights to come through.
- Glitter... to express light in many forms.  


Creating with Intention - Painting as meditation - Healing with creativity
Courses are added regularly
"This class (Moving Through Loss and Grief) with Evelyne helped me face some of my biggest fears and taught me to look for the skills and tools I have as well as ways to build more resilience by listening and being open."
- Elon Cameron, MSTOM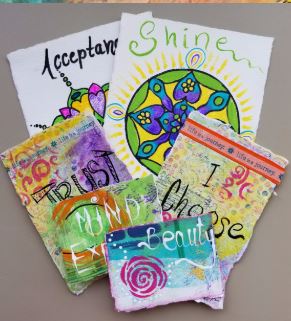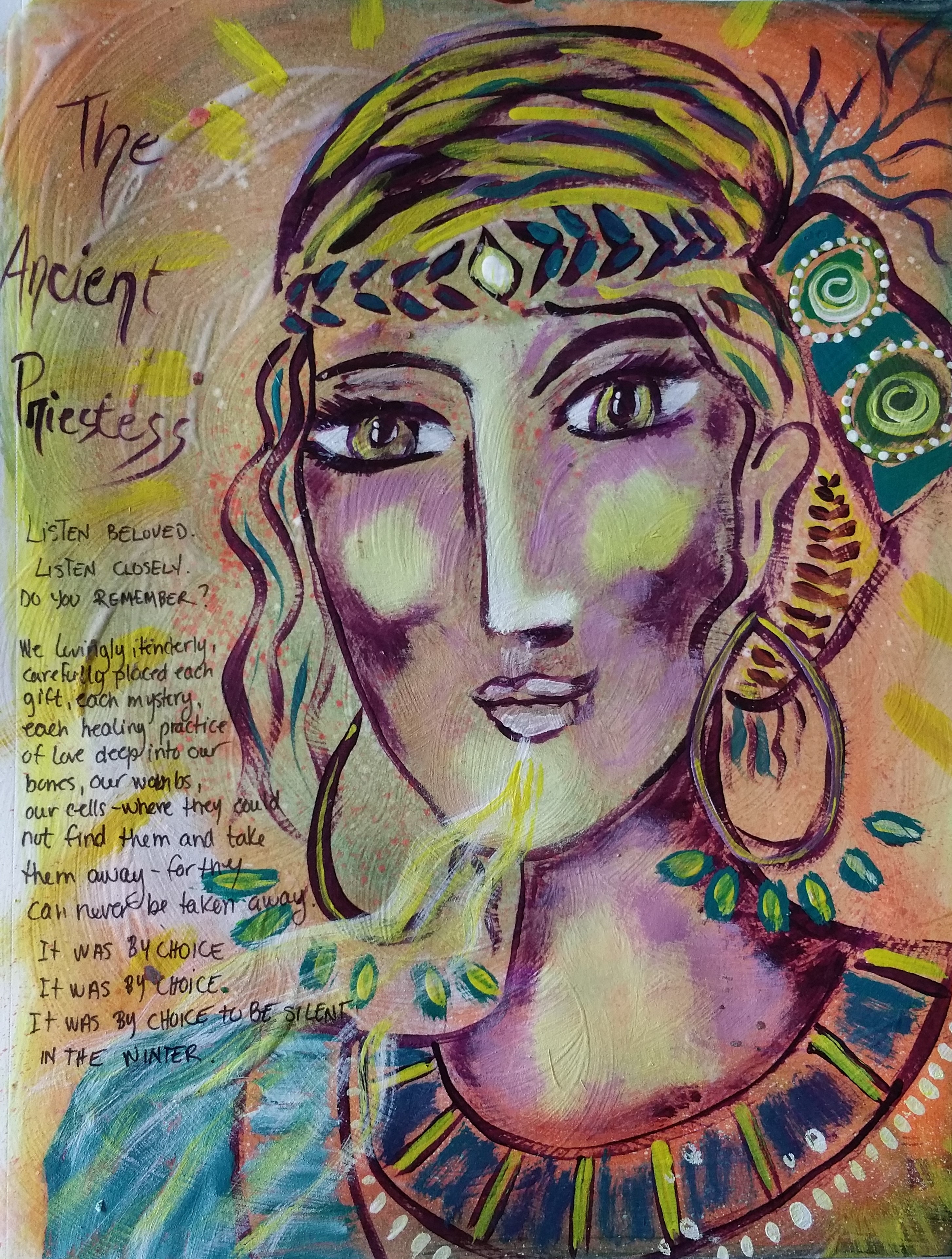 "I took away a better understanding of my inner voice and the beginnings of listening to her. I enjoyed the process of the painting. The steps to create my inner queen, the creativity of the day, defining what my Queen is and how to find her. I liked how Coach Evelyne quietly directed us as a group and individuals."
-Mae