YOU are the Light in the Darkness
If you are, literally or metaphorically, in a dark season of your life, there is a spark of light always living within yourself. It might make you want to stay small and tight until the Light returns.
It's not necessary! You have a say in the matter!
The Light never dims, you always carry it inside you.
And perhaps there's never been a better time for you to connect, nurture, and share your Light - with yourself and others.
"But there is darkness all around me and inside me", you might be thinking. And you're right, there is and always will be paradox baked into your being, and into the world around you.
It's okay, nothing is absolute.
In fact, only when we embrace our own duality can we truly live in a state of wholeness.
For now, we're acknowledging the dark AND focusing on your Light.
It starts with acknowledging that you matter, you have value, you are enough, you have gifts to share, and you are committing to tend to your own Light so it glows beyond you, to shine on those who need it.
What to Expect from
this Self-Discovery Journey
In just a few steps, you'll experience what happens when you Allow Your Glow to Flow.
With a brief series of daily prompts and exercises, I'll guide you step-by-step to free yourself from what's holding you back so you can live as the vibrant being you are.
This intuitive and easy process could become a daily practice to help you start every day connected with your Light.
Things you might start noticing:
A

stronger connection

with your intuition

More synchronicity

that bring you answers and the right people into your life

Inspiration

for your next steps

A deep sense of

calm and peace

Groundwork for more

harmonious personal relationships
Confidence

to speak up with a deep knowing when it's needed

And much more!
Available in days

days after you enroll

Welcome to a Self-Discovery Journey
Available in days

days after you enroll

Let's Dive In!
I'll lead you through a guided visualization where you will meet your Future Self, she who has been allowing her light to radiate out and is living her life from that space.
Connecting with your accomplished future self is very powerful medicine as you intentionally direct your attention toward a potential future that is empowering, filled with inner peace, hope, love for self and others.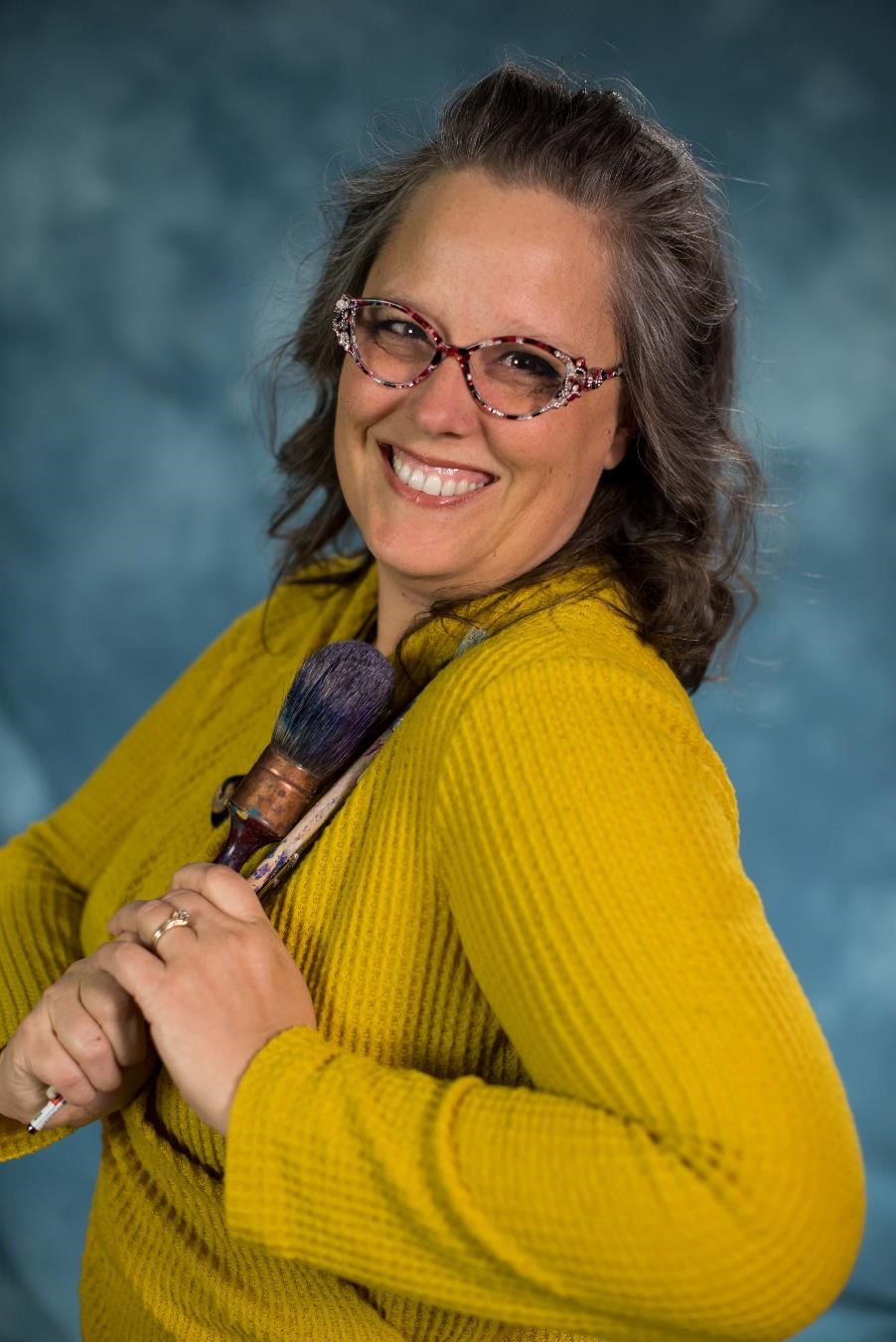 aka "Coach Evelyne", and Intentional Creativity® coach. I am that gentle Guide who will powerfully lead you on the path to transformation with grace, love and ease. I've been told that my "charming" French Canadian accent will reassure you as you plunge head-first into discovering new wonders about yourself.
When you work with me, you will use your :
- Canvas or watercolor paper as an alchemical container... where any emotions, challenges, beliefs and traumas can land safely.
- Paintbrushes, sharpies and pens... to do some excavation.  
- Paint... to allow new perspectives and insights to come through.
- Glitter... to express light in many forms.