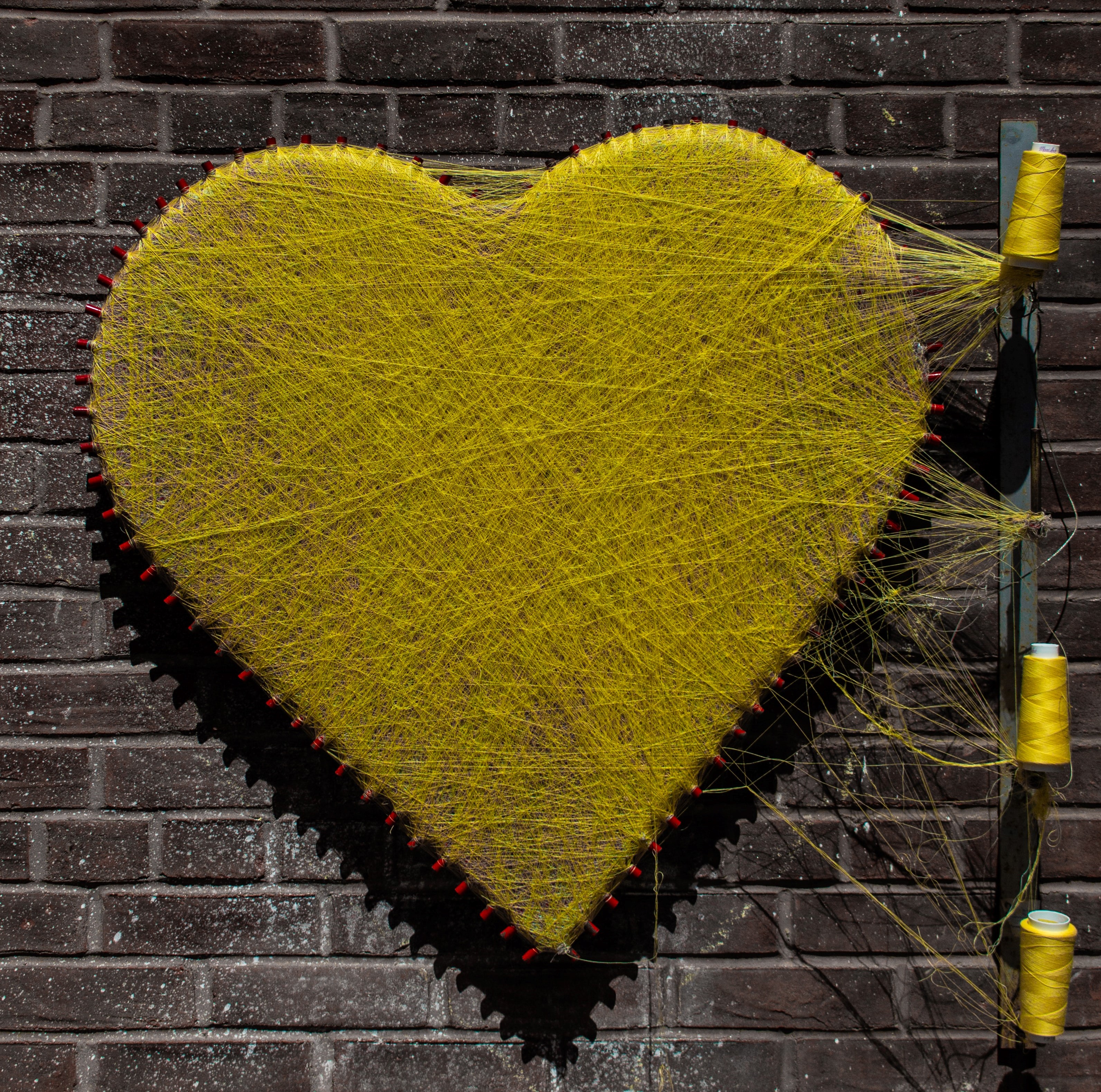 What do I mean by


Big Heart Medicine?
For most of the last year, my intuition kept telling me, "Drop into your heart. Paint hearts. Write about the heart and come from your heart."
Did I listen?
Nope! I had all kinds of excuses.
It took the pandemic and a crisis at home for me to stop, get out of my own way, and finally follow the guidance.
I pulled myself away from the terrifying news; from the growing sense of helplessness and from all there was to worry about and sat down for 30 minutes every day to drop into my heart and connect by meditating, painting, dancing, and writing in my journal. 
After only a few days of taking care of my heart, I could feel things starting to shift in me. I was calmer and more peaceful. Then, I noticed the ripple effect on the atmosphere in my home. The unsettling panic that had pervaded was waning.
By dropping into my heart and connecting to my feelings, I was breathing. The fear of the future and of the unknown was shrinking. I was focusing on what I could change: me. The more I did this, the more I was learning to detach myself from my need to control the people around me. When their buttons were pushed and their fear was coming up, I didn't rush in to "fix it." I let the other members of my family deal with their own process without interfering. I allowed them to have their own experience without any added pressure from me.
By dropping into my heart and expanding my compassion for myself, I was creating space for myself and the people I loved to just be. We could all breathe so much better. Even my husband ~ a very heady, rational, engineer~ noticed a change in the house. For him to actually verbalize the energetic shifts let me know that I was on to something special and powerful. Instead of everyone retreating into their own rooms, we were coming together... and enjoying being with each other again. 
This simple practice of dropping into my heart and listening expanded the love in my heart and in my home.
As the song says, "What the world needs now is love, sweet love" more than ever before. What if connecting hearts is the best antidote to the fear and hatred exploding all around us?
What to expect from Big Heart Medicine
Each day, for 21 days, I will offer examples and guidance in ways to bring your head and heart into alignment. You will be given a new theme to explore, a journaling prompt and a quick video of an Intentional Creativity® process to deepen your connection to your own heart. Plan to set aside 30 minutes for each session.
Imagine! In a space of only 21 days, you will:
Move from feeling overwhelmed to feeling empowered to take action.
Feel the shift from fearful to confident in the difference you're making, because you will actually see it!
Shift from feeling hopeless and depressed to having more clarity about what to say and do from your stronger connection to your intuition.
Move from feeling angry to being more at peace.
Transform feeling uncertain in these chaotic times into feeling calm and purposeful.
"I am so enjoying this practice. I look forward to each new session! As it is art just for me and just about me, I find it immensely freeing."
- Jackie Rushton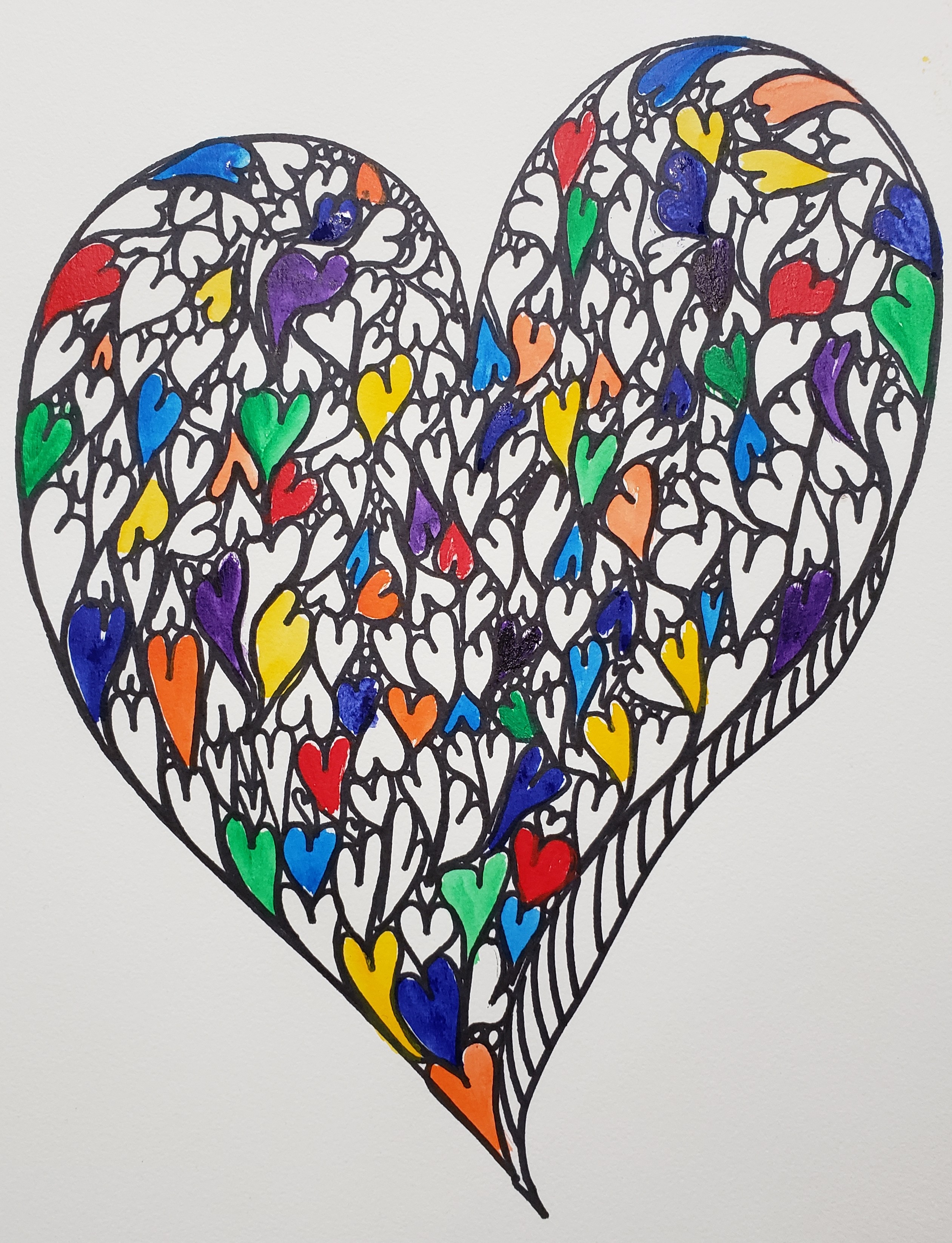 Week 1 - Acknowledge
The prompts will guide you to:
Become aware of what you're feeling. Acknowledge your thoughts.
Express them safely.
Alchemize them into a new creation.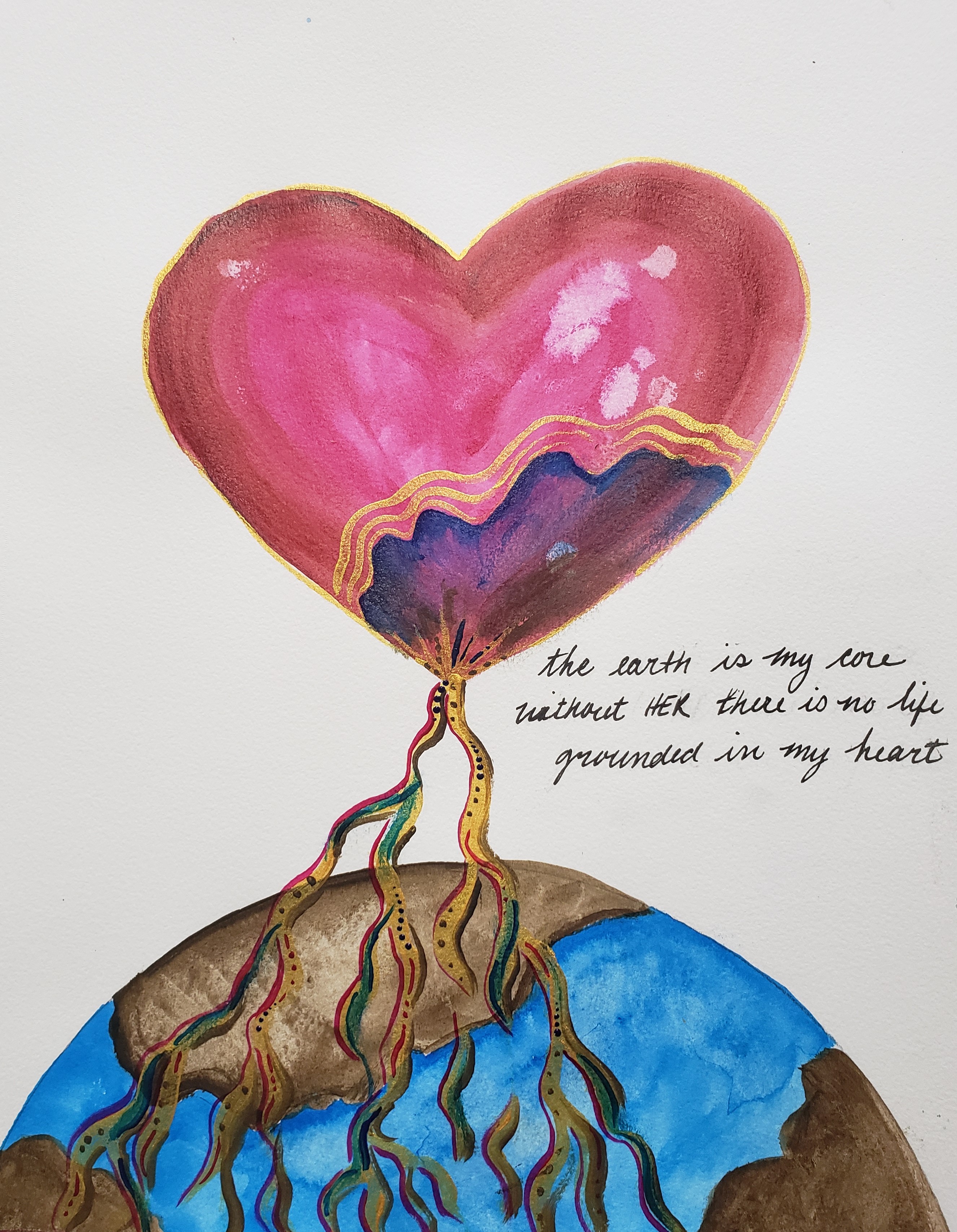 Week 2 - Connect
As you courageously open your heart more and more everyday, you will then:
Go deeper and listen; start to speak and see through your heart.
Team up with the natural world around to deepen your connection to your heart.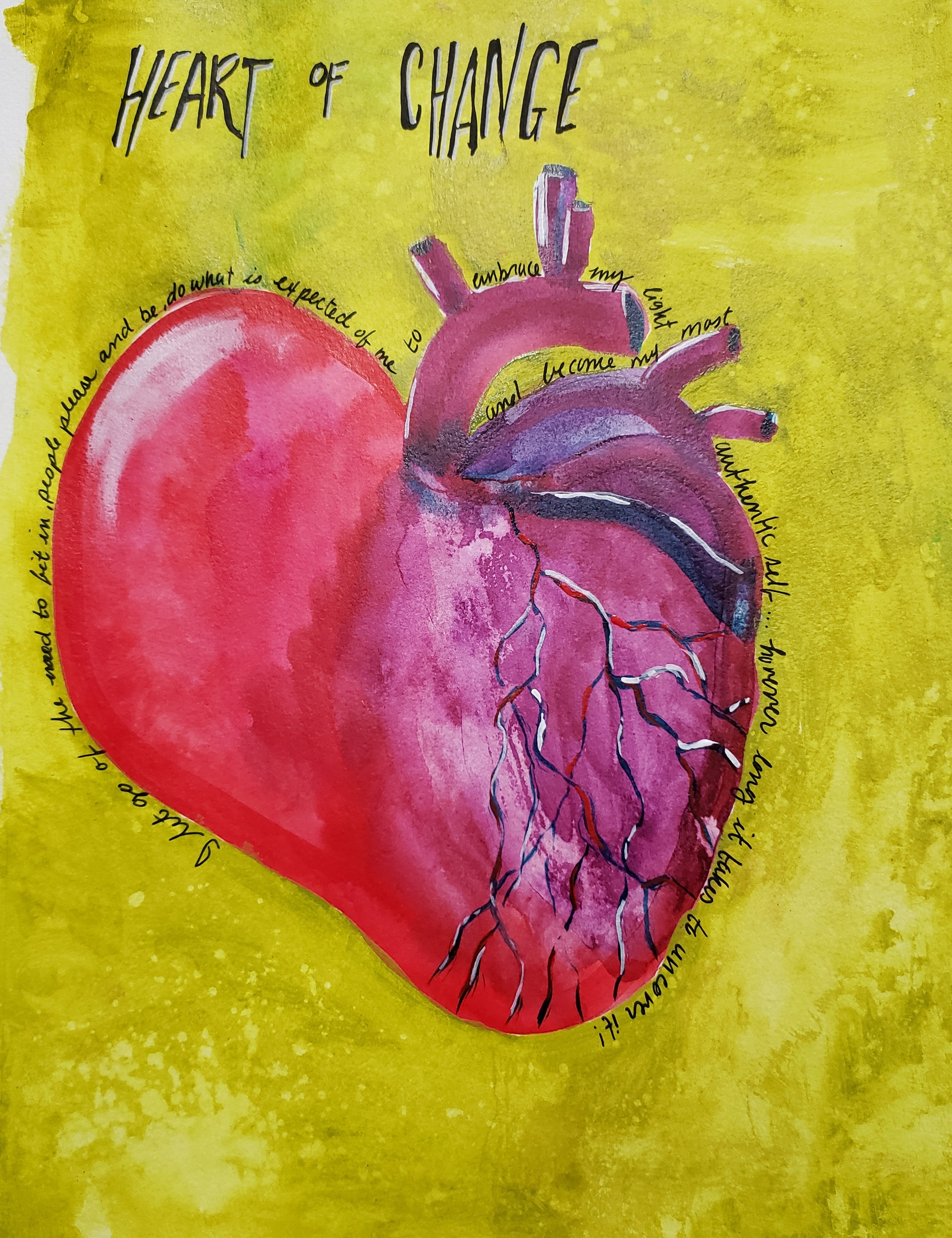 Week 3 - Expand
In the final step of your journey, you will:
Connect your heart to the Universe and gain a new perspective.
Start to take the shifts and new awareness out into other areas of your life. Watch them blossom.
21 Themes, quotes, and journaling prompts.

21 Intentional Creativity® videos to inspire and guide you


When do we start?
As soon as you sign up, you will receive an email daily for 21 days.
Here's what can happen for you when you drop into your heart.
(note: these effects are not a guarantee and will depend on each person's commitment and dedication to the practice )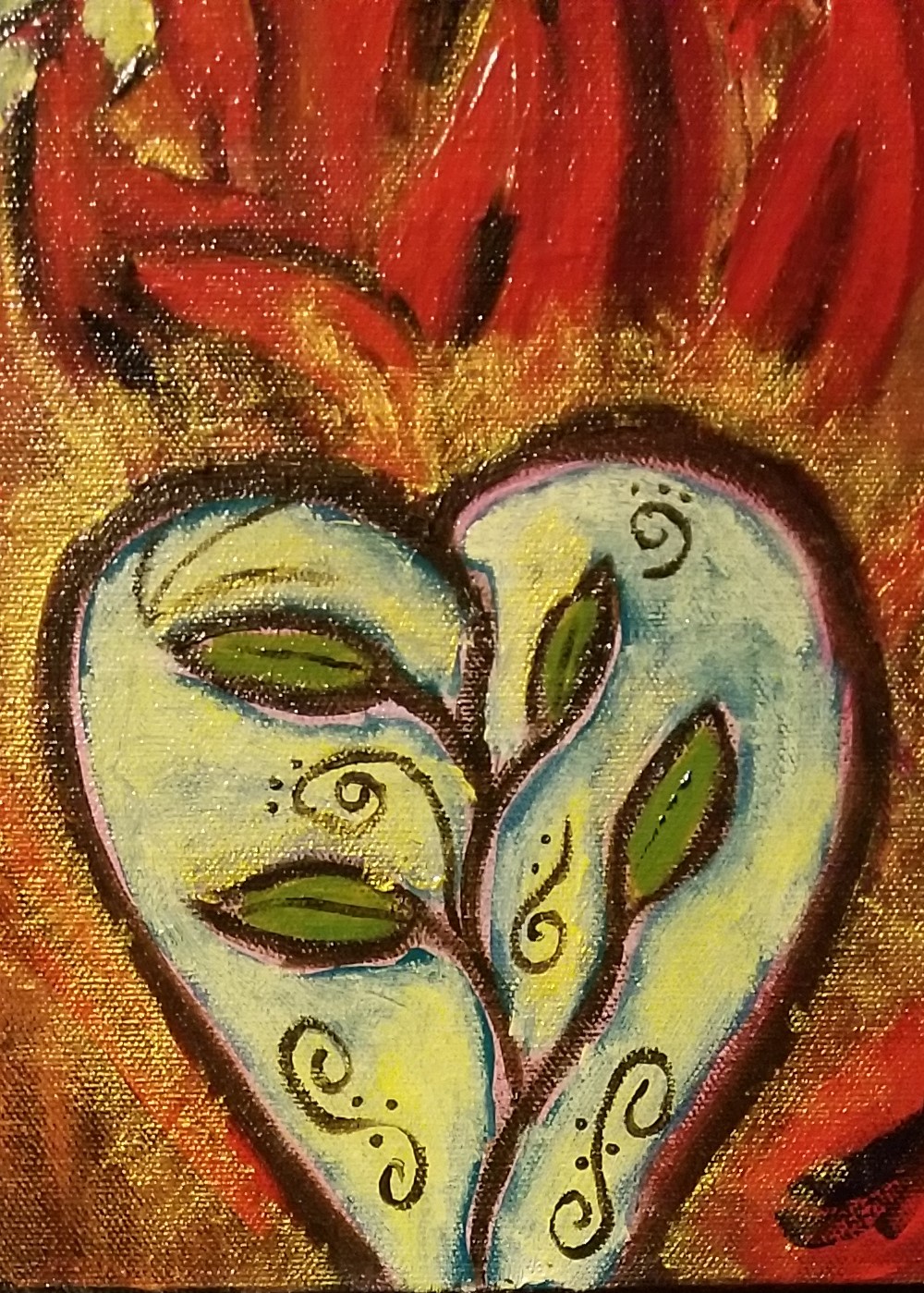 Feel both grounded and lighter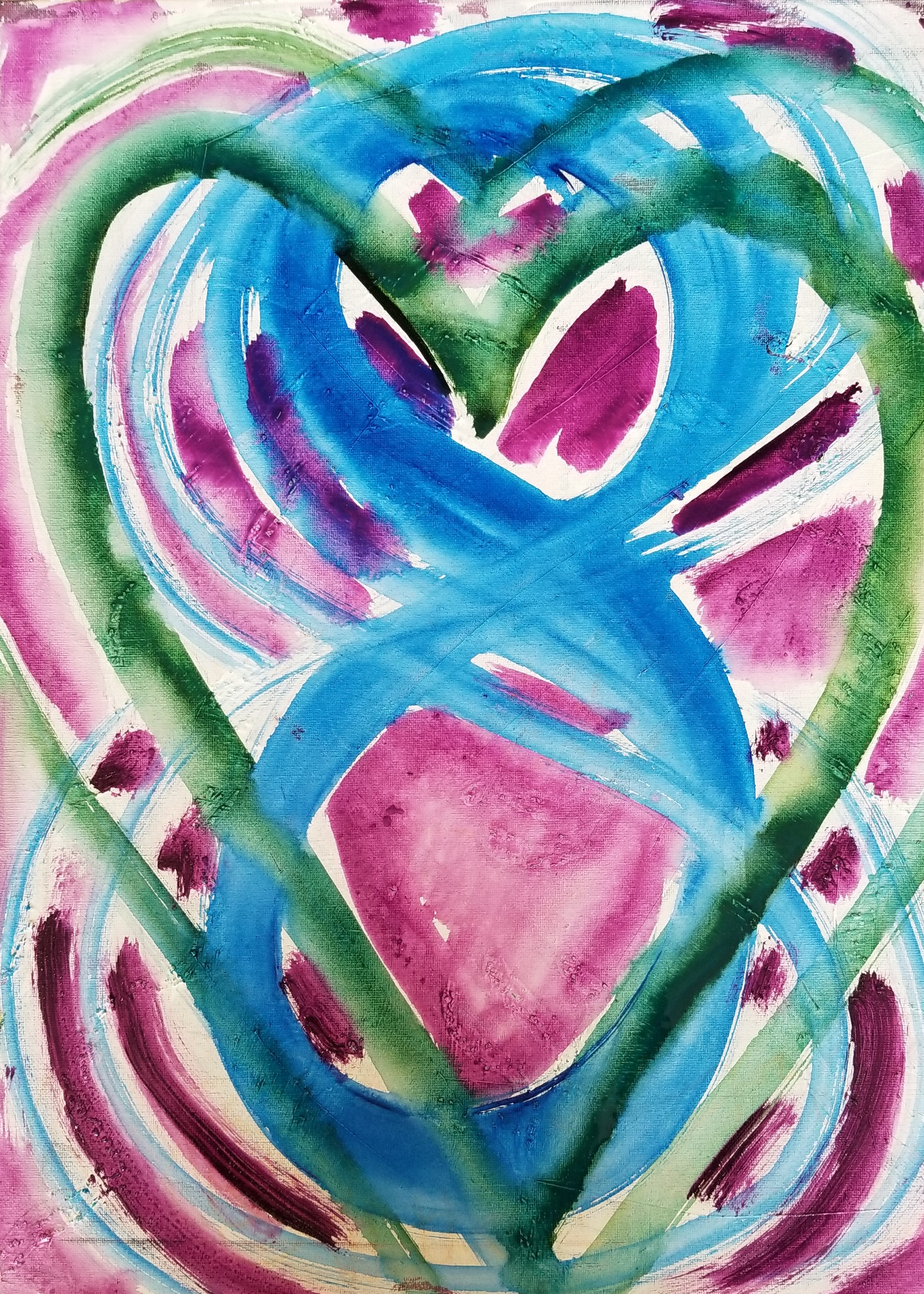 Achieve a deep sense of peace, even when chaos surrounds you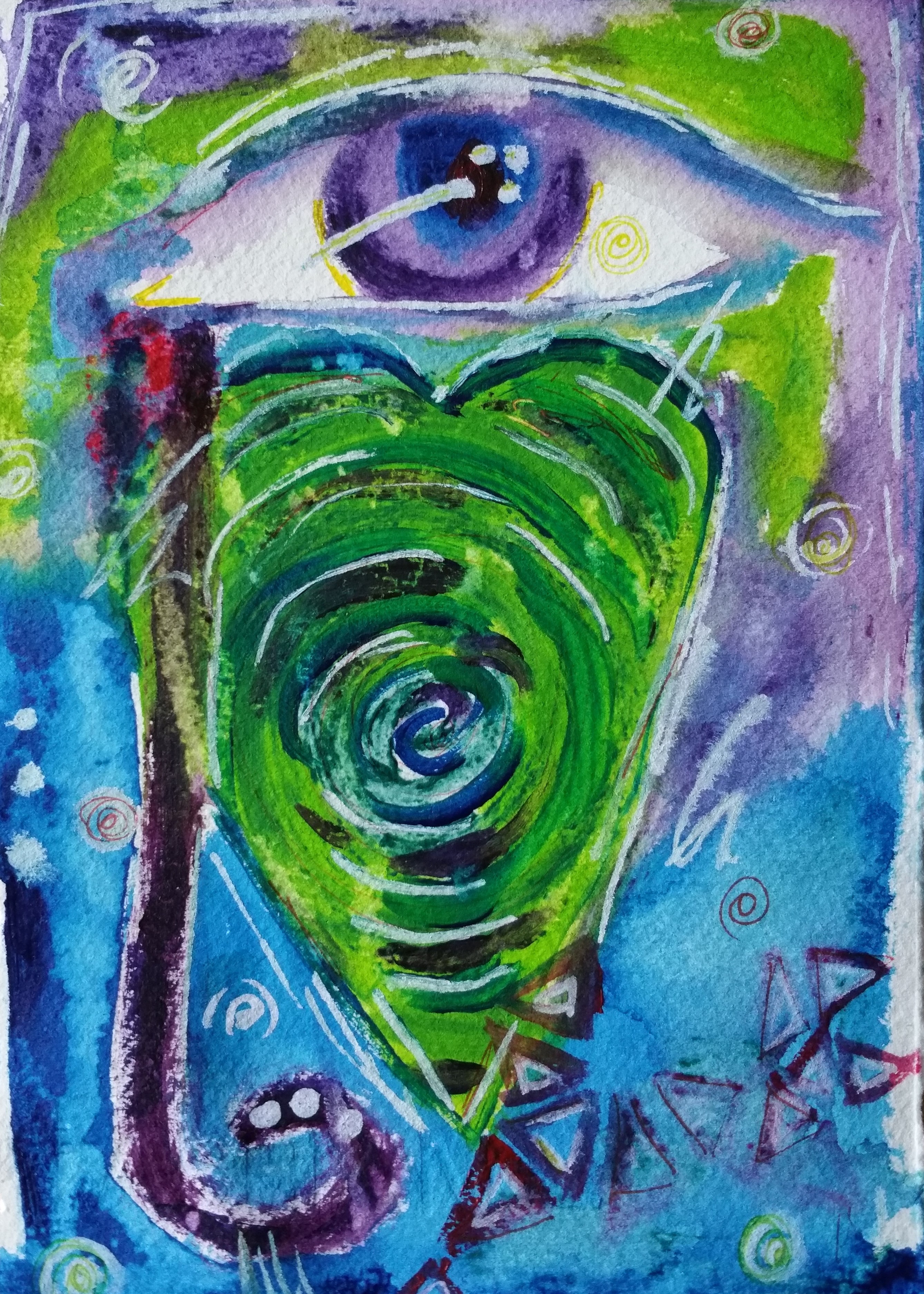 Feel more creative and inspired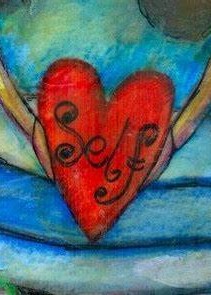 Deepen your feelings of self-love and self-acceptance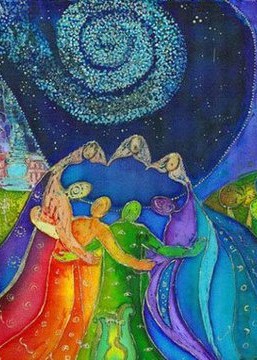 Feel connected and part of something bigger - even when you are alone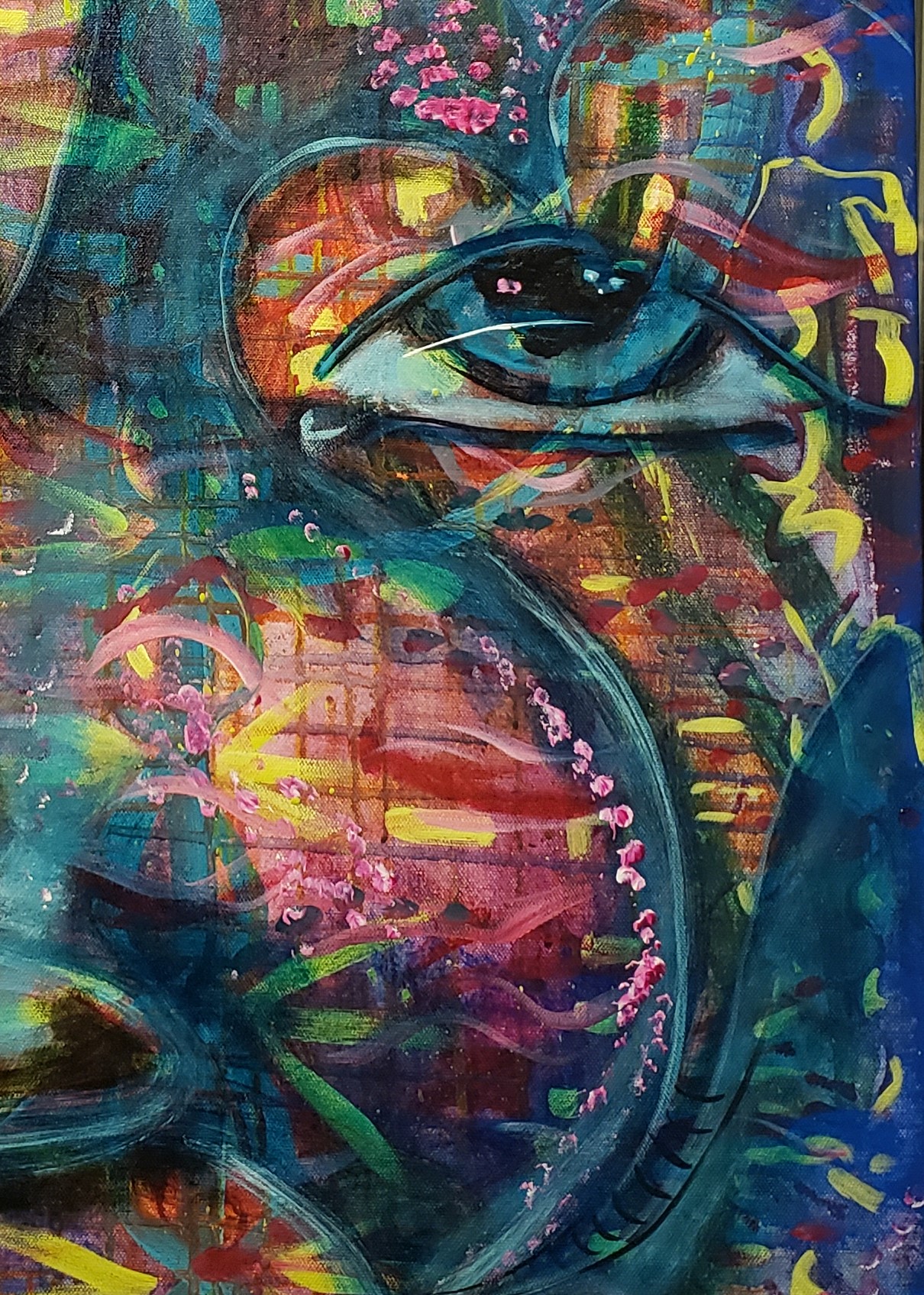 See the change in people around you: more loving, calm, and open
"Loving this. Evelyne, your ability to bring a class to life is a wonderful thing. Thank you! I'm enjoying working with my heart, mind, creativity and soul right now. "
- Robin Bransky
If you are someone who desires to ...
Live a heart-filled life in these chaotic times
Connect with your intuition and inner guidance
Walk your path as a sovereign being
Participate in healing the divide
Release fear and judgment
Increase love, peace, and awareness
Become a radiating magnet of calm and love

Create a

new reality

for yourself
... Then this journey is for you!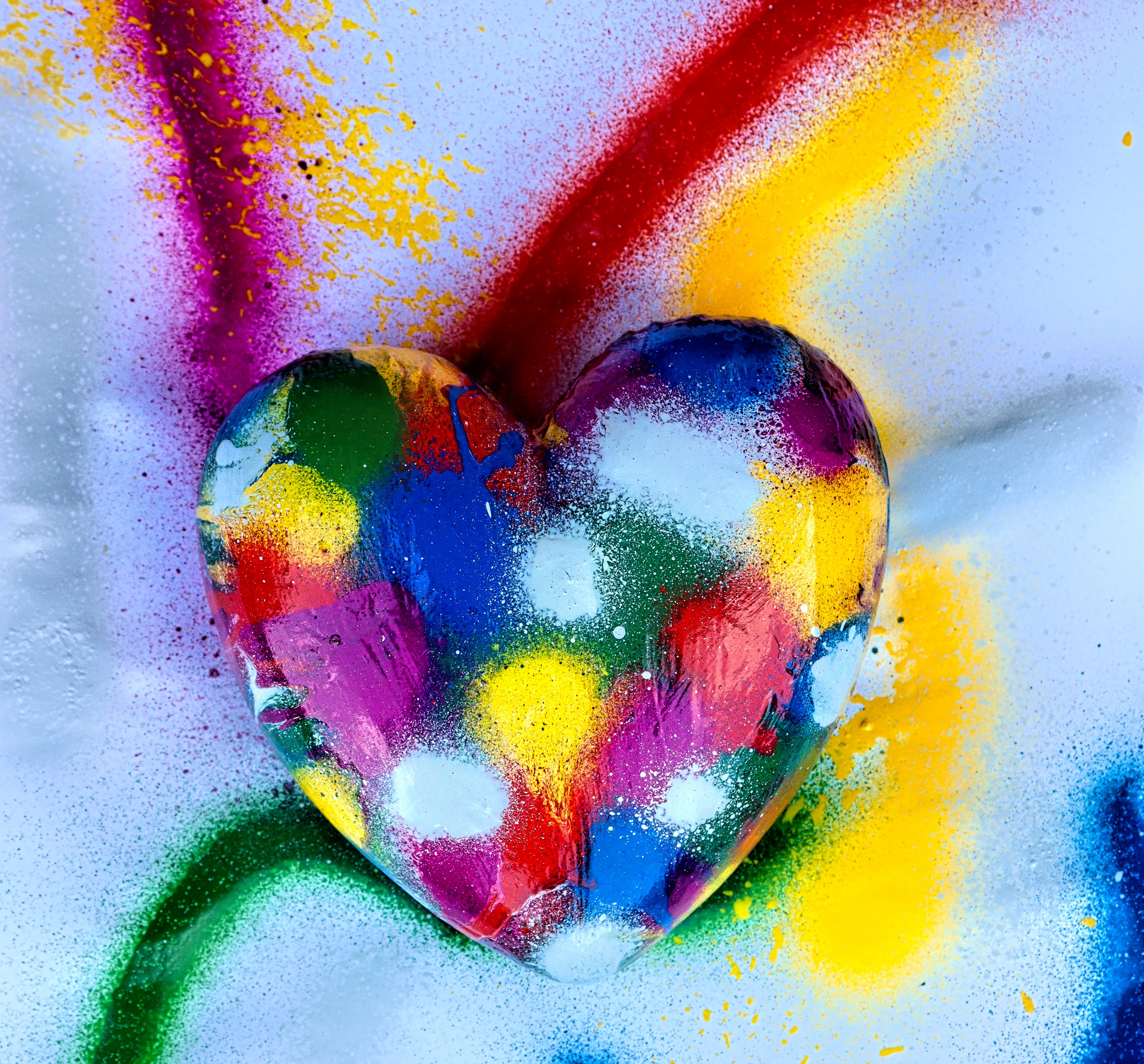 "The reality is in the eye of the beholder.
Therefore, you have the power to create what it looks like with your intention and choices."
- Coach Evelyne
When it's chaotic outside and fear creeps in, 
turn within, connect with your heart to find compassion, wisdom,
and a new perspective that will change your state.
It's not about ignoring, denying, or repressing what is happening and how you're feeling.
It's about acknowledging all of it AND choosing to use your power to shift your space, your energy, your thoughts, your perspective and, therefore, shift your reality.
"Be the change that you want to see in the world." - Mahatma Gandhi
Your 21 Big Heart Medicine Journeys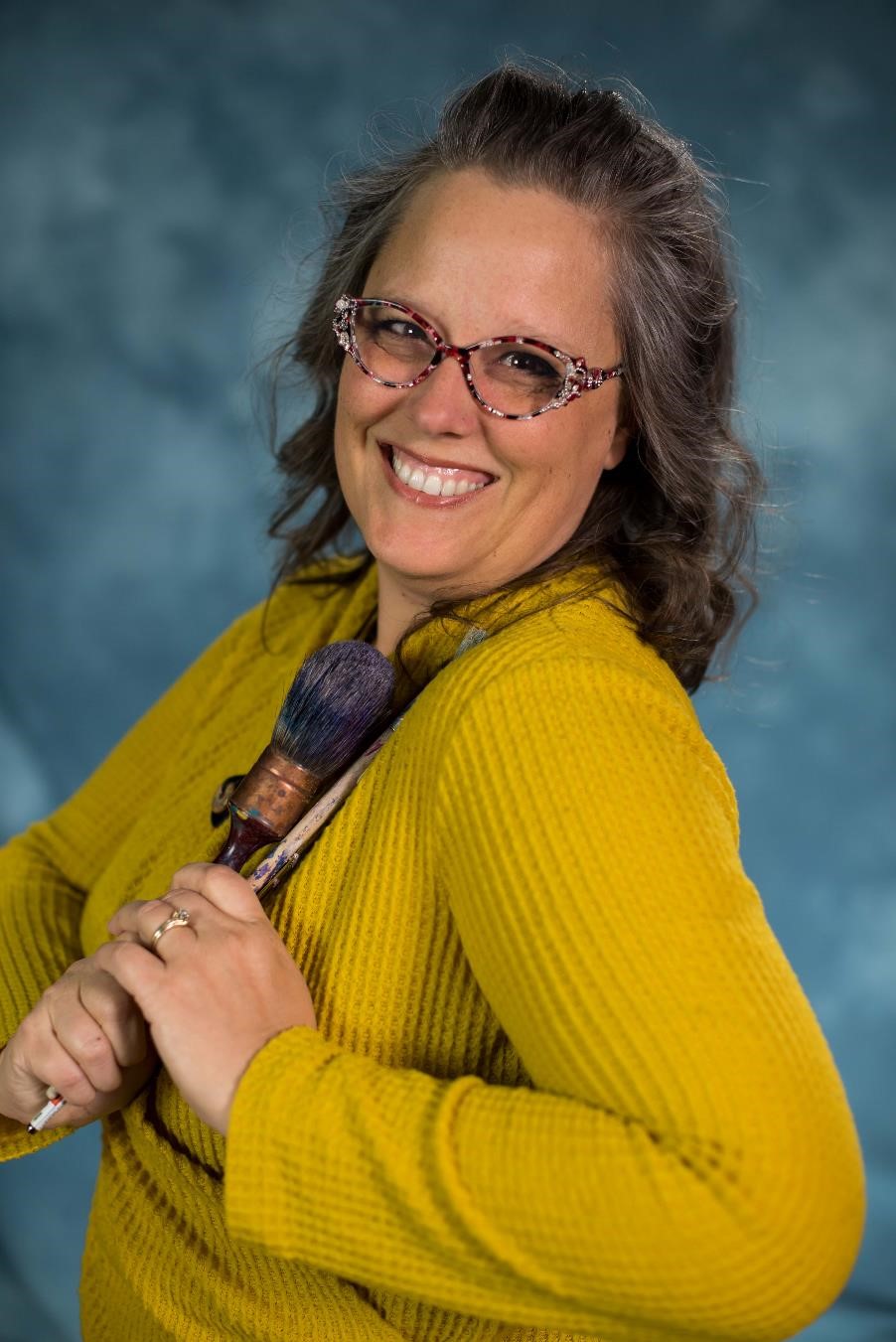 aka "Coach Evelyne", and Intentional Creativity® coach. I am that gentle Guide who will powerfully lead you on the path to transformation with grace, love and ease. I've been told that my "charming" French Canadian accent will reassure you as you plunge head-first into discovering new wonders about yourself.
When you work with me, you will use your :
- Canvas or watercolor paper as an alchemical container... where any emotions, challenges, beliefs and traumas can land safely.
- Paintbrushes, sharpies and pens... to do some excavation.  
- Paint... to allow new perspectives and insights to come through.
- Glitter... to express light in many forms.  
Common Questions
Do I need to be an artist?
Absolutely not! You need to know how to hold a brush or a pen though. When you ask creativity to become part of your journey:
- Your intuition increases.
- You get access to information about yourself you didn't have access to before.
- You can develop a different relationship with the Inner Critic, instead of letting it control you, you can turn to the Muse to get another perspective.
- You nourish your body, mind, and soul so you can give as generously as you desire.
- You connect with your own power of creation.
What if I don't have 30 minutes every day?
If you feel a nudge in your heart, I invite you to ask yourself a different question: What do I need to put in place in my life so I have 30 minutes to journey into my heart for 21 days? If you need to, be creative about finding the time. You can break it down - 15 minutes in the morning, 15 minutes at night. Whatever works for you! I encourage you to put the timer on and stop when the time is up.
How long will I have access to the content?
How about forever and ever!?!
What is your refund policy?
This wisdom-packed offering is non-refundable.
"
When a critical number of people change how they think and behave, the culture does also, and a new era begins" - Jean Shinoda Bolen, M.D.