Access all the content as soon as you sign up.
6 Call Recordings - 16 Pre-Recorded Painting Videos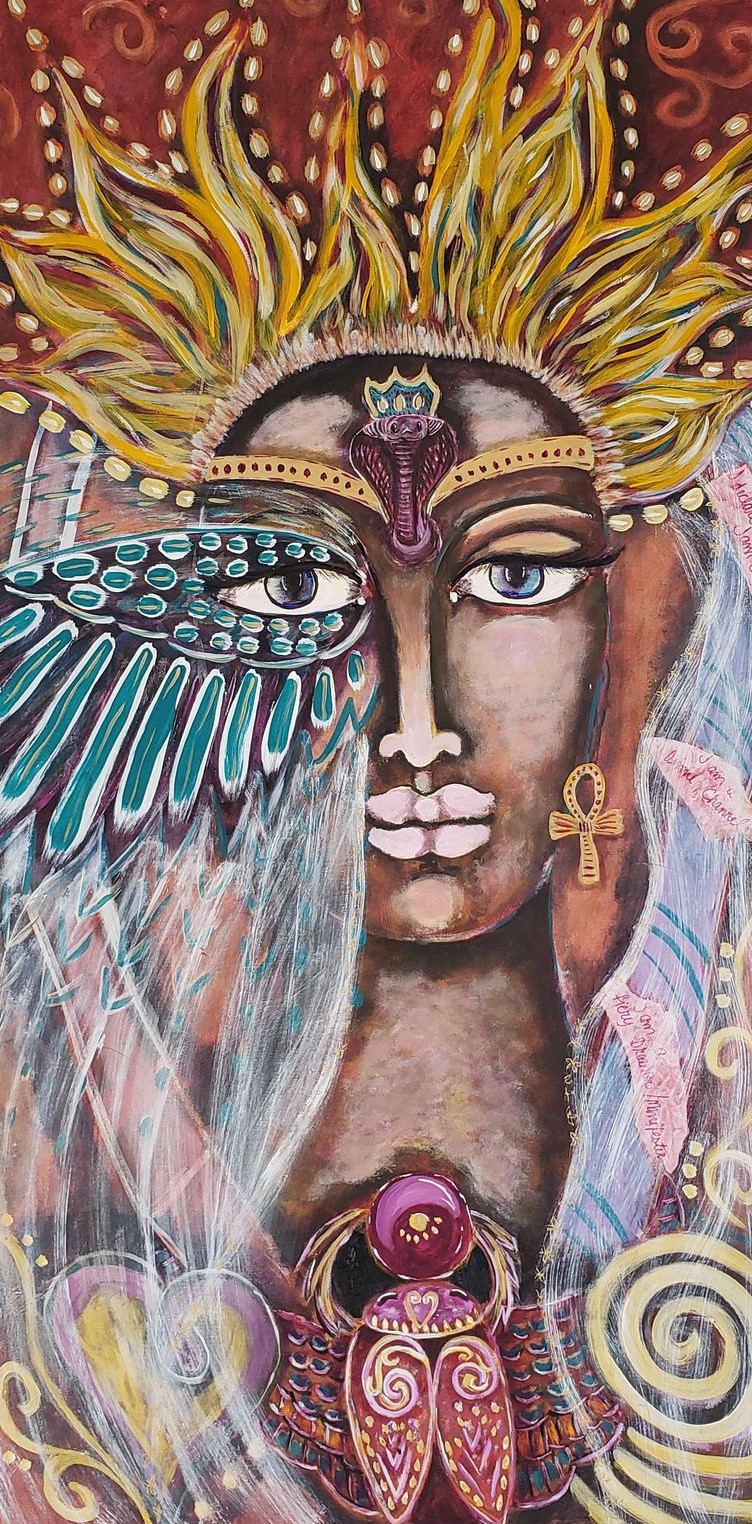 The first time I met Paradoxia was when I did my Intentional Creativity® coaching training a few years ago. 


She came to me in a vision as I was dealing with some shocking realizations about myself that came down to not understanding my feelings and reactions when they seemed to contradict each other. Surely, one had to be wrong. Right?


For example, I am a pacifist and a peace-loving person, but I still felt these intense bursts of anger, even rage. I would lash out at those around me sometimes, but mostly I would beat myself up for not being able to suppress my outbursts. I was making my anger and rage wrong and couldn't reconcile the idea of expressing both sides of myself, let alone figure out how to do it. 


Paradoxia showed me that Either/Or
is a false construct.
She taught me
acceptance
of all of my parts. 


She showed me how to hold myself with
compassion and understanding
.


She taught me to hold both the Light and the Dark within myself with
love
. 


She guided me to
become a witness
to my experiences while also being in my body and living them.
Paradoxia is
your
inner mystery
Paradoxia is the part of you who
knows you completely
, who
accepts and loves
all that you are.


Paradoxia is your ally in
moving from a Duality Paradigm
(right/wrong, either/or)
into a Paradox State
(both/and) where you don't need to deny any parts of yourself in the doomed quest for social conformity.


Paradoxia
holds your hand
in both worlds; you are a spiritual being living a human experience.


Paradoxia guides you to
heal your inner divide and integrate
all the parts of you that you pushed aside, consciously or unconsciously.


Paradoxia helps you
transition from limited potential to expansive possibility
, from abstract concept to concrete reality, from self-denial to unapologetic embodiment of your own powerful Divine Self and Human Miracle.


Paradoxia will transform your relationship with Self.
You're already living Paradoxia!
We sometimes live our paradoxes as "either/or." This creates confusion and inner conflicts. I invite you to go within and see if you notice resistance to some of these ideas.


Giving and receiving:
We all approve of giving, but fewer of us are comfortable receiving.


Empowered and humble
: It's okay to know we've got this and still seek the wisdom of others.


Freedom within constraints
: Structure is not a bad thing; it doesn't have to make you a prisoner.


Peaceful Warrior
: You can use your energy for change without hurting anyone.


Visionary Realist
: Recognizing possibility is tempered with understanding the world as it currently is.


Metaphysical Scientist
: It's good to know
how
things work; the exciting part is knowing
why
they do.


Brave and afraid
: It's called bravery because there's risk. It's normal to be afraid when you're brave.


Grounded flight
: Soaring to new heights is most powerful when you're grounded in yourself.


Compassionate detachment
: You can feel for someone's problems without needing to solve them.


Being One and All
: We can claim our individual sovereignty and know we are part of the infinite Whole.


Intellectual Intuitive
: We can trust our senses and follow our need to verify them.


All and nothing:
We can live in a state of personal freedom and autonomy while nurturing connections to family, friends, and the world around us. 


Many of the inner paradoxes we experience are the products of our family relationships, education, culture, and economic attainment (sad, but true). Because of where you've been in your life already, your paradoxes will be unique to you.
When you connect with Paradoxia, she will guide you through the
Five Levels of Awareness
As we move through each level, we focus on asking for only what needs to be seen and understood right now, in this moment, to aid your growth and understanding.
1- Conscious:
What are you aware of that you express consciously?


2- Blind Spot: What part of yourself is in your blindspot, that arises once in a while?


3- Subconscious:
What part of yourself has been suppressed, ignored, denied because they were made wrong by your family, society and religious rules?


4- Unconscious:
What part of you runs deep in your body and psyche and comes from your DNA and your ancestors experiences?


5- Mystery:
What part of you is connected to the mystery, to something bigger than you?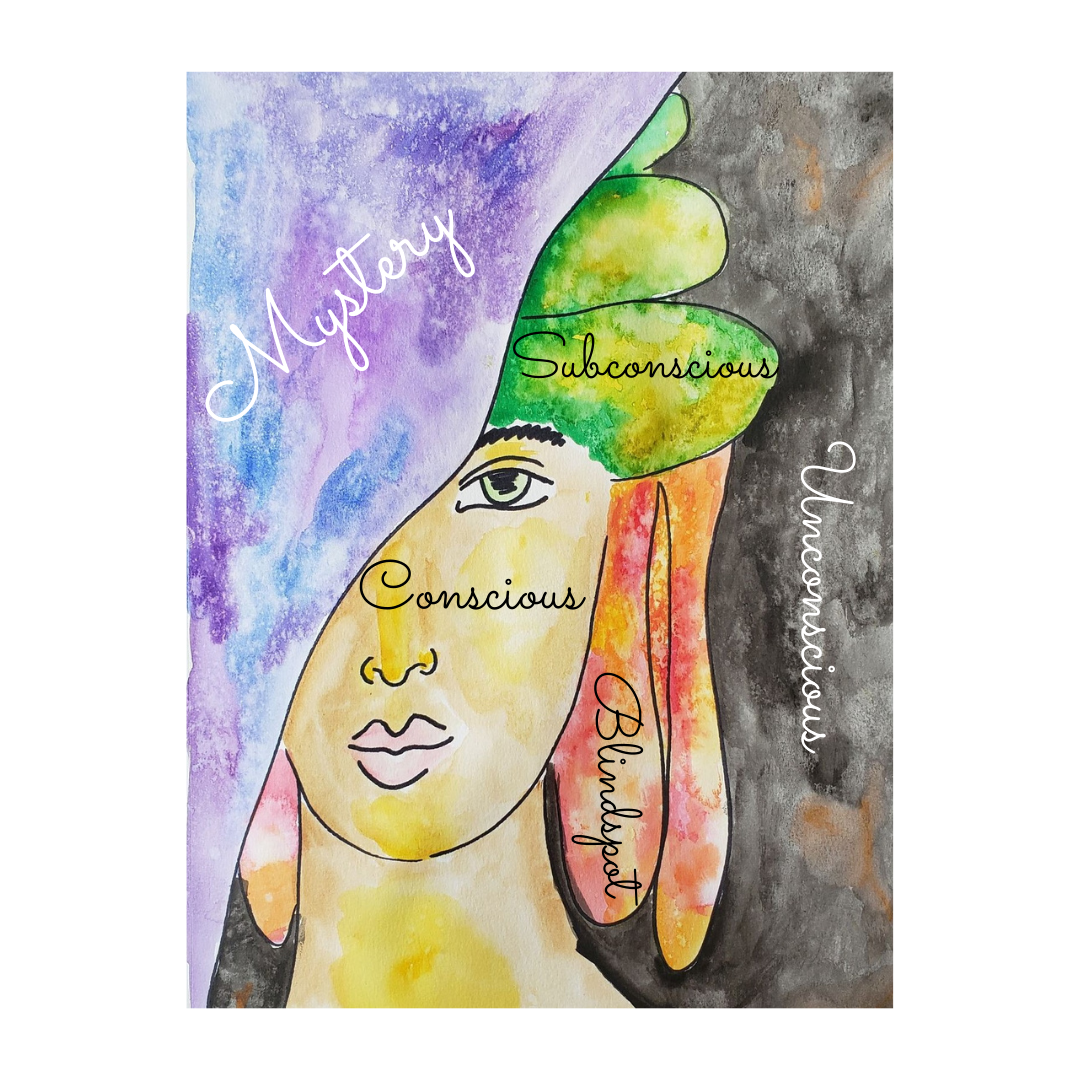 In this self-discovery journey to connect with your inner ally, you will:
Connect with Paradoxia and
start a relationship
with her.
Call forward
parts of yourself that you cannot see yet, that you have ignored, denied, or pushed away in order to survive.


Acknowledge
all of your parts!
Love
them,
accept
them,
embrace
them,
express
them, and
understand
that you are much more than what you see or how you are seen by others.


Build a stronger connection
to your intuition and mystery.


Let go
of the ways you've made yourself "wrong" throughout your life. You are not "too much," "not enough," "too excitable" … "too" anything!


Start the process of healing
your inner divide and feeling at peace through medicine painting.


Take steps toward
expressing and being all of who you are
.


Receive new insights
about yourself that you didn't have access to before.


Shift your awareness paradigm
– stop referencing the past as your life basis and start referring to your awesome future.


Embrace the possibility that
you can be free, passionate, fiery, and unapologetically joyful
just as you are.


Understand and embrace the awareness
that one aspect of yourself doesn't negate the validity of any other.


Dive into the mystery
of your beliefs about Life and Self.


Practice movement, meditation, and mindfulness.


Paint to stimulate a different part of your brain that you might not use a lot. By doing this, you will notice things you might have forgotten or thoughts you weren't aware of before.


The creative process is not only a catalyst for a breakthrough, but also for a long-lasting transformation.
Come meet your Mighty Ally Paradoxia!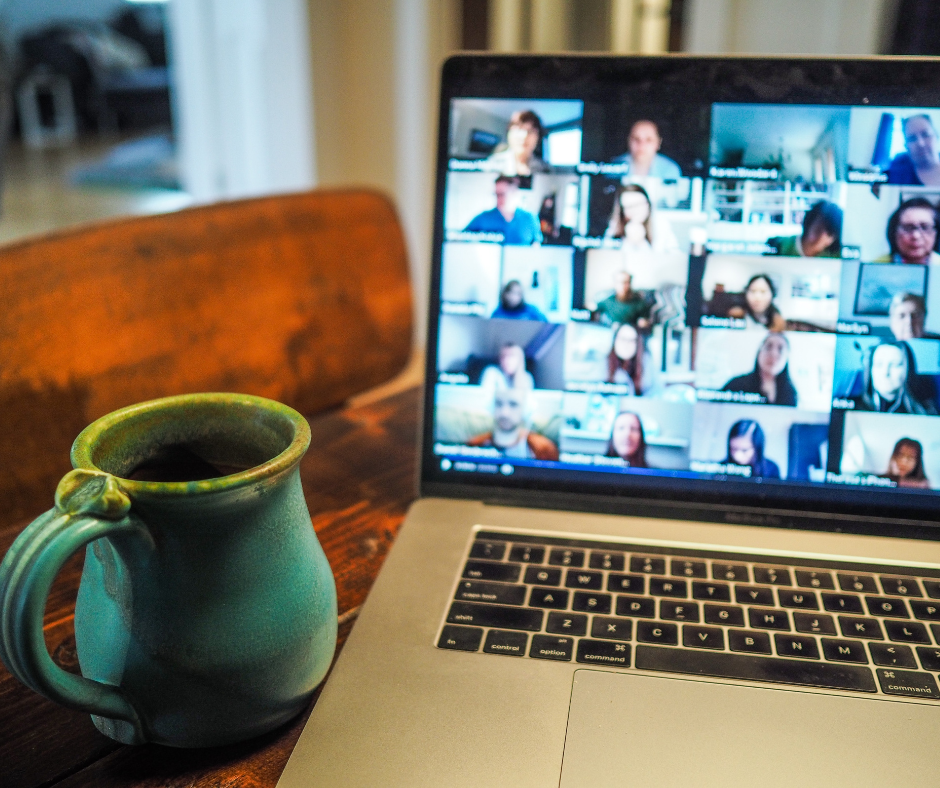 Birth of Paradoxia is a go-at-your-own-pace course that includes
6 group call recordings
, plus
16 pre-recorded videos
of the creative process, inquiries, and guided visualizations.
6 PDFs with painting steps and inquiries.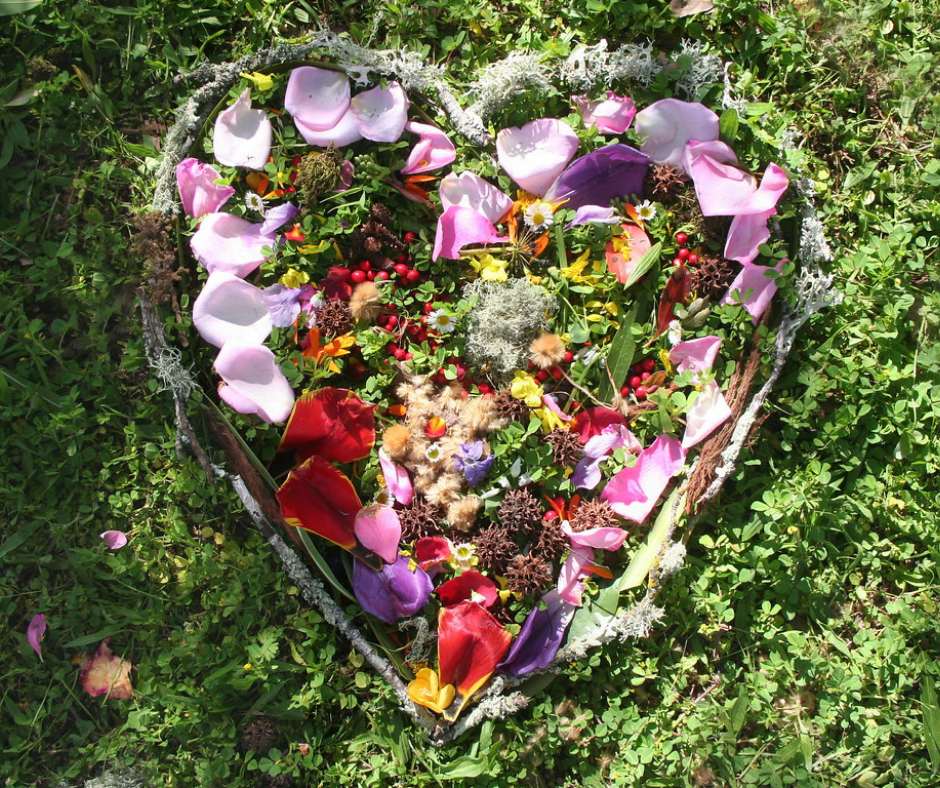 Practical guidance to accept and compassionately love all parts of yourself so you can
feel free, experience magic, and manifest your dreams
.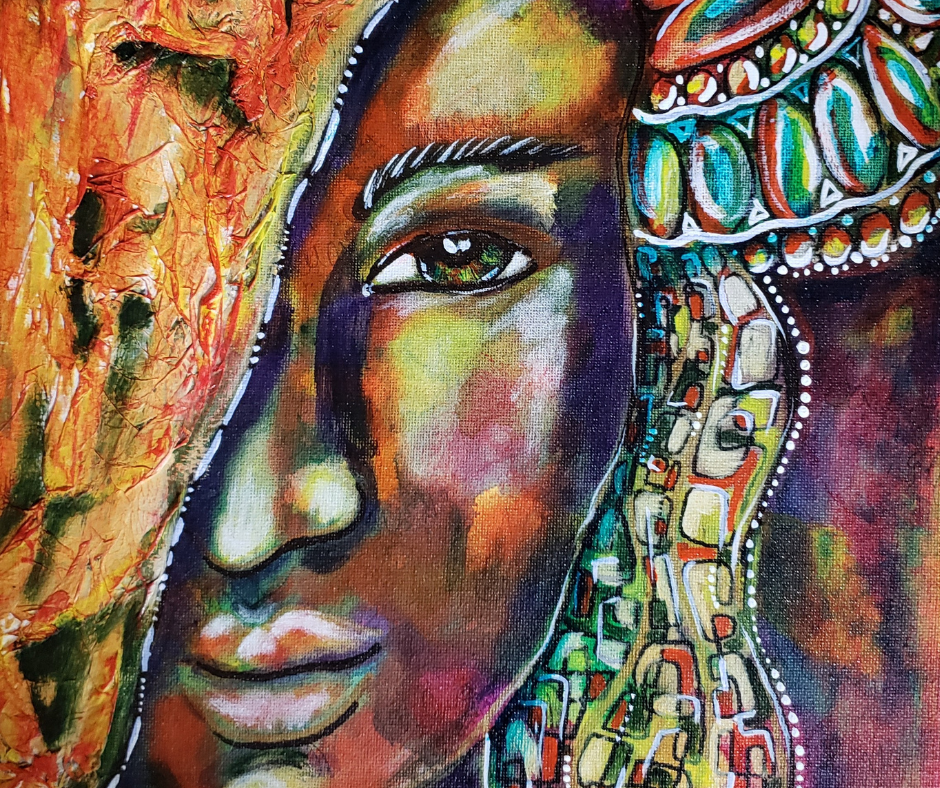 A painting of your own creation of
your
Paradoxia, a powerful ally and
a tangible reminder of your journey to wholeness.
You are open to
using creativity to heal your inner divide
and create a new way of being in the world that
allows possibilities, transformation, expansion, consciously working with Universal Laws, and creating a new frame of reference.


You are
ready to reclaim parts of yourself
that you suppressed, denied, or ignored (consciously or unconsciously).


You are willing to
heal your inner divide and practice radical self-love
.


You are ready to
tell a new story
, to embrace all parts of you and your experience, and
live an exciting, magical, integrated life!
Enroll in Birth of Paradoxia!
I was born a seeker-wanderer AND a curious finder with the
gifts of listening, witnessing, and holding space
.


I'm also an intuitive artist who
loves to co-create with my awesome future self
.
I know how to say "ENOUGH!"
to pushing aside parts of myself to fit in, to not inconvenience people, and not create waves. 


I know what it's like to walk on the path of integration and
hold the paradox
of who I am without apology.


I've
taught and coached hundreds of women
using Intentional Creativity® in person and online.


I am grounded and I fly
! I love the mystery and I've learned to hold the paradox that I am! 


I love
guiding women to remembering who they are
and understanding their own paradoxes through their own creativity. To see the stars in their eyes is magical!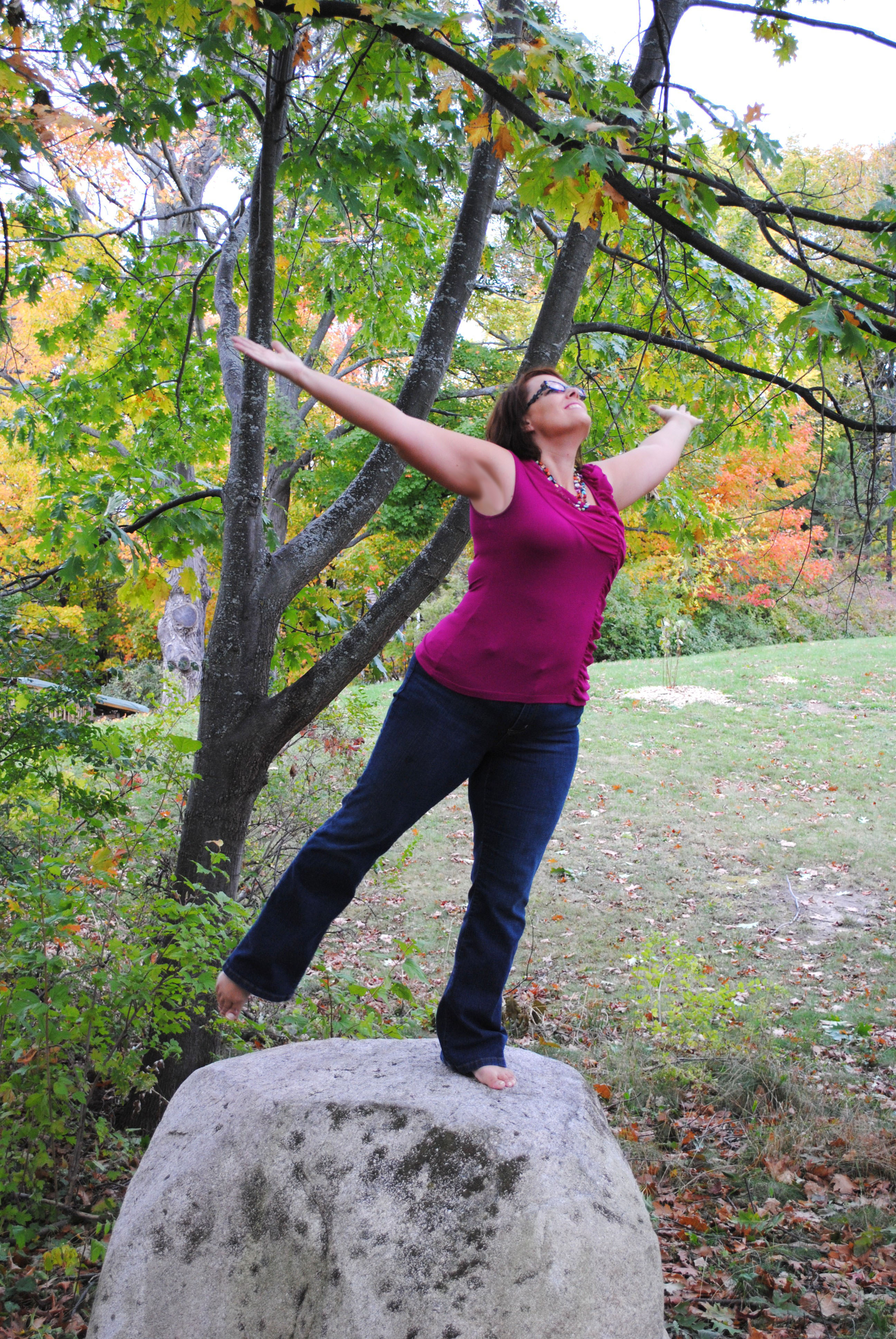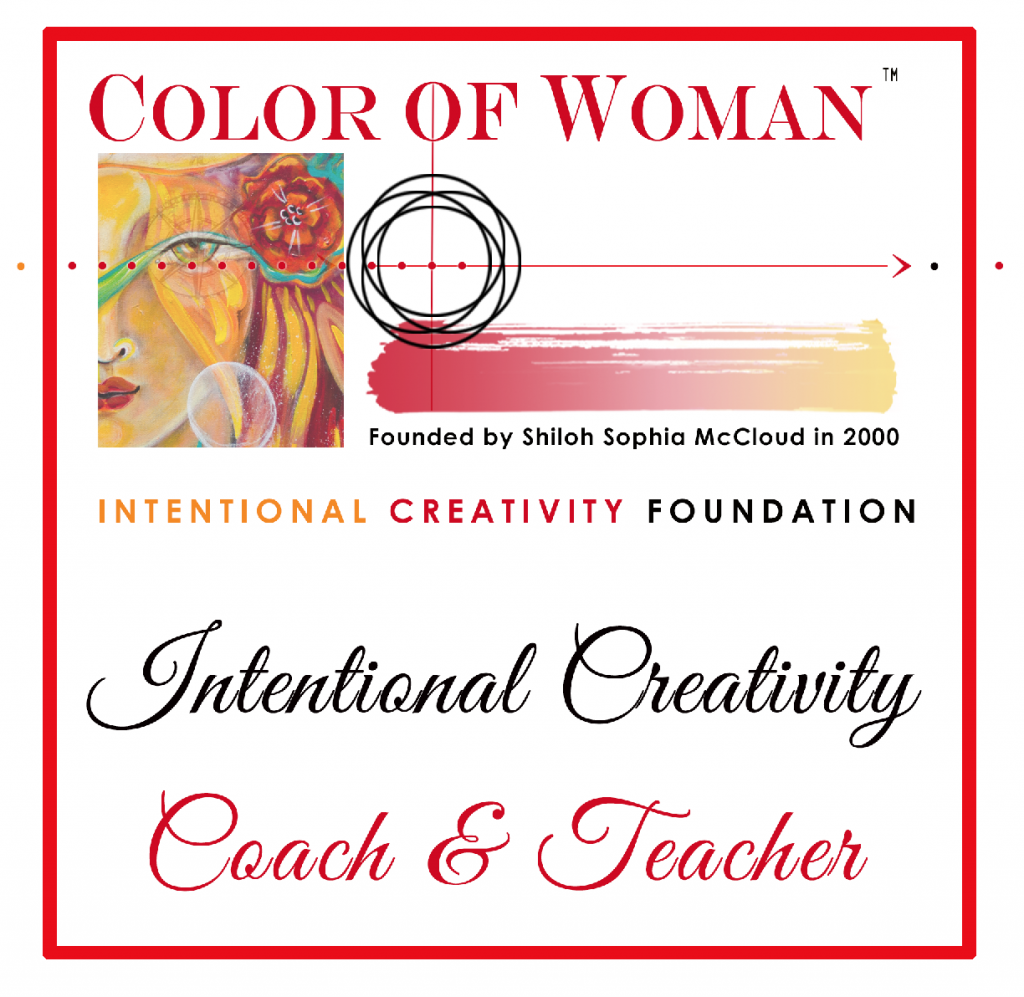 This course is based on the Intentional Creativity® method which invites us to consciously choose freedom and invite self-expression.


I discovered Intentional Creativity® in 2011 and I still cannot believe where I am today because of this method. I healed so many stories from my past: the way I relate to myself, my family, and everything around me has changed tremendously. I became a Color of Woman teacher and Intentional Creativity® coach in 2015.


The paintings I painted before and during the training are still giving me new information to this day.
The codes in the form of symbols are still being deciphered on a new level six years later
. It is fascinating to me!
Intentional Creativity® is a powerful method that allows a deep and potentially smooth transformation
. I am forever thankful for Shiloh Sophia McCloud, Sue Hoya Sellars, and Leonor Strauss for bringing structure, form, and language to something quite abstract and mysterious.
What's the timing for Birth of Paradoxia?
You will have access to all the content as soon as you sign up so you can go at your own pace.
The Birth of Paradoxia will support you in
shifting your mindset
to allow the parts of yourself that might seem contradictory to comingle so they can exist, breathe, have space, and be expressed together. By doing that, you are
changing the paradigm you are living in
.
Frequently Asked Questions
How long will I have access to the material?
Once you download the available material, you will have access to it forever; the videos for one year; and your completed painting for as long as you keep it! I recommend that you put reminders on your phone to bring your awareness back to the course, just in case you forget about it. 
How much time will I need to complete the course?
Two hours per week, approximately. One hour for the call recording, 30 minutes to journal and reflect on your inquiries, and 30 minutes to paint. That being said, each step is simple and meditative so you might lose track of time as you travel in and out of your inner world.   
Great question! Absolutely no painting experience is needed. If you can hold a brush, you can do this project! 
The painting part of this process is very simple and the instructions are clear, I guide you step by step. There is nothing that you can do wrong... let's celebrate that! How often does this happen!?!
Painting within this self-discovery journey serves as a way to stimulate a different part of your brain that you might not use a lot. By doing this, you will notice things you might have forgotten or thoughts you weren't aware of before. The creative process is not only a catalyst for a breakthrough, but also for a long-lasting transformation.
What supplies should I gather?
Journal
11"X14" canvas
Charcoal sticks (optional)
Watercolor crayons or pencils (optional)
Water spray bottle
Brushes (variety of sizes)
Acrylic paint: You will need a variety of colors for the underpainting and Titanium white, yellow, red and dark blue.
One of these 3 colors from the Golden Brand (1oz bottle is enough): Phthalo Turquoise, Quinacridone Magenta, or Quinacridone Nickel Azo Gold (I used that one in the videos)
Black Sharpie
Gold paint pen (I like Posca paint pen but Sharpie works too)
Paper plate or palette
Jar of water
Liquitex Matte Medium 
White Gesso
Tissue paper (color doesn't matter)
"
Working with Evelyne is
life changing
. She'll take you on a journey that will
open up a new world
for you.
" - Morgan Kelsey
"Coach Evelyne's class was insightful, educational and a lot of creative fun. I recommend this class!" - Sheila Marker
I took away a better understanding of my inner voice and the beginnings of listening to her. I enjoyed the process of the painting. I liked how Coach Evelyne quietly directed us as a group and individuals."
 -Mae
"More inspiration to be intentional about being true to myself. Coach Evelyne was supportive, nurturing, allowing."
 -Karen


"I took away that being open, soft, and vulnerable is almost a part of who I am. I enjoyed the entire process from start to finish. These workshops are eye-opening and soul freeing. I adore her work and the creative process."
-Anndrea Terry
"I learned to have freedom to be me. To not be afraid of knowing an outcome. To let go and that the answers will be there. I liked the talking and the painting. Coach Evelyne was fantastic, warm, loving, available." 
-Linda Lee
"It increased confidence in expressing myself and my creativity through painting. I liked how it was a relaxing atmosphere. It was a welcomed gift to do this with Evelyne. Her passion, calm, and love created an easy atmosphere to explore, play, and learn."
 -Kelly Forrester
Come meet your Mighty Ally Paradoxia!
Here are more opportunities to go within, paint as medicine, and remember who you really are.